Do you find that the management of your chemical products is increasingly complex? Are you challenged on a daily basis by the requirements of hazardous substance communication?
CHEMDOX has product stewardship functionality that specializes in managing your portfolio from a regulatory compliance and hazard communication point of view as simply and efficiently as possible.
CHEMDOX supports you in creating your own safety data sheets, as well as with processing incoming safety data sheets and checking SDS information for plausibility and compliance. CHEMDOX also allows you to periodically review all chemicals in your production facility and keep them up to date with regulatory changes.
CHEMDOX helps you take care of occupational health and safety and the environment. …because safety matters.
CHEMDOX Features for Chemical Management:
Specialized chemicals database
Substance tracking
Plausibility checks of:
Authoring and generation of safety related documents:

Safety data sheets (SDSs)
Safety instruction cards / safety cards / operating instructions
Dangerous substances inventories and hazardous materials reports (including location management)
Exposure scenarios

Volume tracking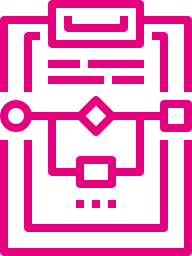 Your benefits:
Easily track the regulatory status of your substances to stay up to date and compliant
Generate hazard communication documents and regulatory reports quickly and efficiently
Efficient and easy management and distribution of all hazardous substance documents
What's next:
GHS Compliance
Improve your GHS (Globally Harmonized System) compliance.
Hazard Labeling
Use the integrated hazard label tool or third-party labeling applications.
Do you want to know more?