Do you want to get away from processing and sending out safety data sheets manually? We are here to support you in gaining efficiency and reducing manual errors.
The key to successful SDS distribution is easy integration with other systems. This avoids time-consuming customer data maintenance across different systems and allows for the best use of expert worktime.
CHEMDOX offers 2 different scenarios for document distribution: Documents can be sent directly to the customer by CHEMDOX or can be provided for customers via download.
CHEMDOX Features for SDS Distribution:
Integration with your ERP system
Integration with your document management solution (DMS)
Website/Portal download integration
Cloud download integration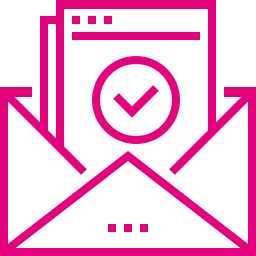 Your benefits:
Efficiency (best use of resources)
Reduction of errors (traceability)
What's next:
GHS Compliance
Improve your GHS (Globally Harmonized System) compliance.
Related topics:
Documents
Generate safety relevant documents (SDSs, Labels, etc.) quickly and easily.
Do you want to know more?