Is managing the different national GHS implementations a complex and time-consuming task for you?
With our one-click automatic classification, CHEMDOX provides you with an easy-to-use and very efficient tool to support you when classifying your chemical products according to a large number of regional and national GHS implementations around the world.
Improve your classification and labelling of substances and mixtures based on CHEMDOX suggestions. CHEMDOX takes into account physical, chemical and (eco)toxicological data and classifications of ingredients in mixtures. By using the information from the GHS classification explanation tools, product development can be improved and enhanced from a regulatory point of view.
Your GHS compliant SDSs and documents are generated seamlessly by making use of templates and rules. And CHEMDOX is incredibly flexible and easy to use.
Of course, regulatory changes are monitored and kept up to date in CHEMDOX, which supports your regulatory compliance.
CHEMDOX Features for GHS Compliance:
Amendment support
One-click classification support
Classification of mixtures in mixtures
Manual classification
Explanation of GHS classifications
ECHA Import
Update-Check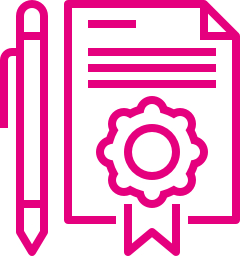 Chemical Regulations
GHS Australia
WHS Regulations
More
GHS EU
CLP/REACH incl. Classification List
More
GHS China
National Standard GB 13690 incl. Classification List
More
GHS Mexico
NOM-018-STPS & NMX-R-019-SCFI
GHS Brazil
Brazilian Standard ABNT NBR 14725
GHS Taiwan
Taiwan National Standards CNS 15030
GHS Japan
Japanese Industrial Standards JIS Z7252 incl. Classification List
GHS Korea
MOEL Public Notice No. 2016-19 incl. Classification List
GHS Indonesia
Peraturan Nomor 04/BIM/PER
GHS Malaysia
Peraturan CLASS / CLASS Regulations incl. Classification List
GHS Singapore
Singapore Standard SS 586
GHS Turkey
T.C 28848 (SEA Regulation)
GHS GB
GB CLP/UK REACH incl. Classification List
Your benefits:
Automatic classification and comprehensive regulatory coverage
Always current and up-to-date
Do you want to know more?